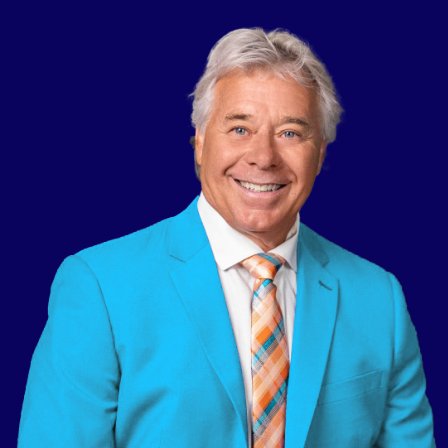 Communication is the cornerstone of George Koehler's business. "I build lasting relationships with my clients," he explains. This has helped him grow to exponential heights, as he is able to understand his buyers' and sellers' needs on a deeper level. He entered this field after a successful career in advertising, during which he developed an interest in real estate. "It was always intriguing to me," he explains. "So I decided to earn my license and dive into that." His experience working directly with corporations in his previous career gave him a strong footing in the commercial sector of real estate. Today, many of the clients he worked with in advertising are now going to him for help with finding investment properties and leasing retail spaces.

"It's been a nice, easy transition," George says. Now in his 16th year as an agent, he serves Windsor- Essex County and all of southwestern Ontario, where much of his business is based off of referrals. He represents one of Canada's largest commercial real estate service firms, Royal Lepage Commercial Group. Because he provides unparalleled market research, analysis and industry-specific expertise, many of George's clients work with him to build and manage their portfolios. With over 16 years of real estate experience and over 25 years in business development, George is truly a rare find.

While he also assists residential clients, George has become well-known for his work with commercial
investors. He offers a range of services for landlords/tenants, sellers and buyers, whether they're looking
for help with mixed-use commercial, retail spaces, or multi-family properties.


By conducting market research and cost analysis for his clients, Top Agent George Koehler serves Windsor-Essex County and all of southwestern Ontario, representing one of Canada's largest commercial real estate service firms, Royal Lepage Commercial Group. Top Agent Magazine Copyright Top Agent Magazine he's able to effectively guide them in the right direction. His expertise in office sales, leasing and investment sales allows George to fully analyze a property's financials and physical characteristics, so he can successfully facilitate negotiations between buyers and sellers.

He can assist clients with every aspect of their real estate journey, including leasing out their properties, negotiating new leases and renewals. "I do quite a bit of multi-retail plazas, so I always work with both the owner and tenant to establish a strong bond between the two of them." George aims to find the perfect tenant for his owners, while also ensuring that the tenant is happy with the space for the long haul. This attention to each party's feelings results in lasting connections with tenants and owners, as George becomes their go-to person for any real estate questions. His in-depth knowledge of the area and its demographics means he is well- equipped to guide them towards their goals as their business grows and changes.

When it comes to listing his properties, he takes advantage of his brokerage's large commercial network to spread the word."Our new listings go out on a mass email throughout the entire country, which results in quite a bit of activity," George says. He also frequently stays in contact with investors, keeping an eye out for any properties that might pique their interest.

As a former multi-athlete, George loves staying active by training at the gym, biking, and playing golf. When he has time, he enjoys traveling. But much of his days are spent working or planning for the future, as he has a true passion for what he does. "I really love what I do," he says. "People always ask me when I'm going to retire, and I just can't imagine it. For me, it's not a job, it's a way of life."